The Pancake-Forest route, ~10 km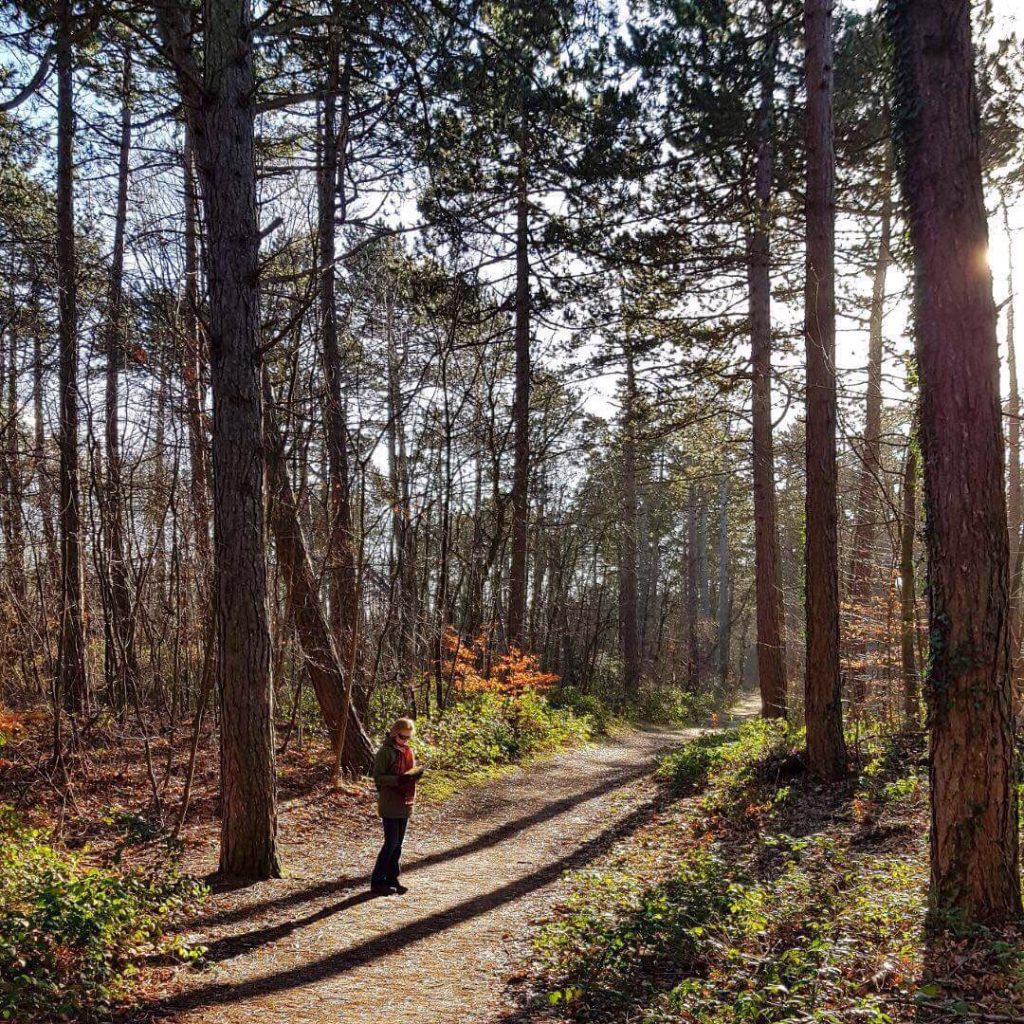 Summary
Nice forest area if you like to hike for a couple of hours and happen to be in the area. Recommended for spending an afternoon in the forest, however, I wouldnot recommend to travel much time for it since there are many of such nice forest areas in the Netherlands, possibly closer by than this one.
Description trail
The route starts at the railway station of Castricum and enters the forest already after 5-10 minutes of hiking. Initially we tried to hike the "groene wissel"-route as described in the book "Groene Wissels, Noord Holland, 20 wandelingen" by Bart van der Schagt. However, just after entering the forest we found a little route block and got lost from the route.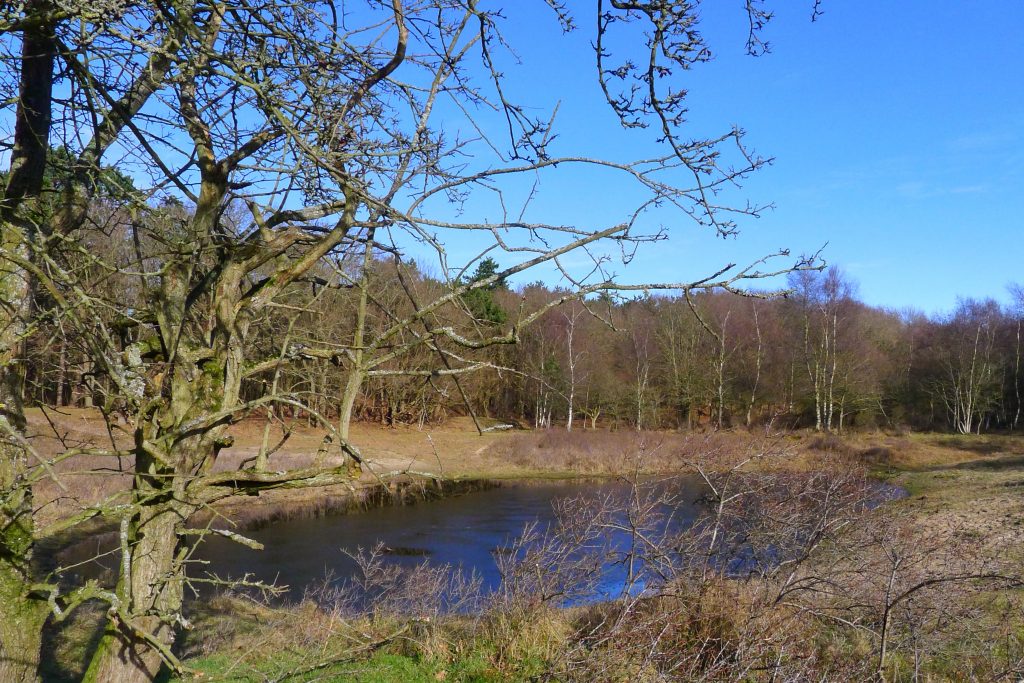 Nevermind, the forest is very nice with many different paths so we decided to take the best looking path that pointed more or less towards the restaurant "Johanna's Hof" and enjoyed the hike.
Most of the route is a nice forest with now and then open spots. The restaurant was halfway of the total route and the pancakes tasted delicious.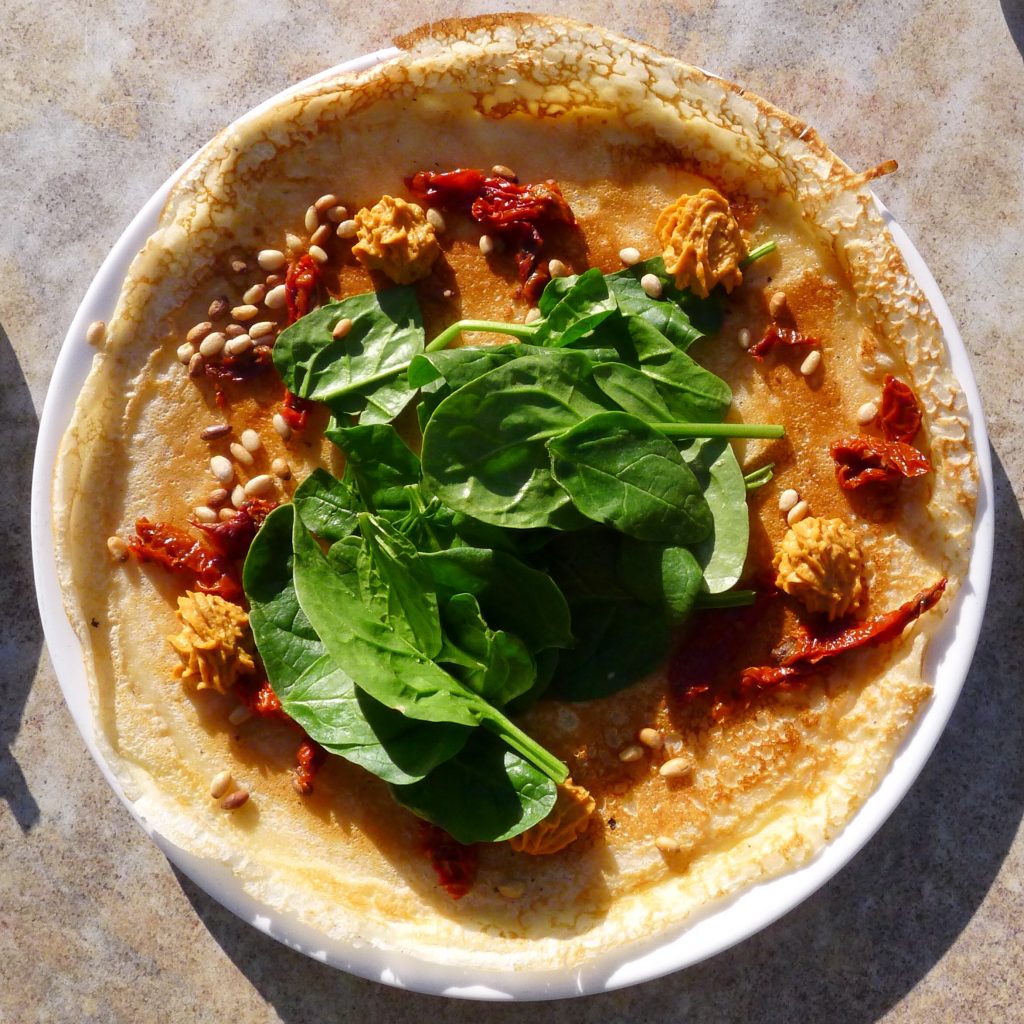 After the restaurant we could mostly follow the intended groene-wissel route again.
Overall, a nice forest hike for a sunny winterday.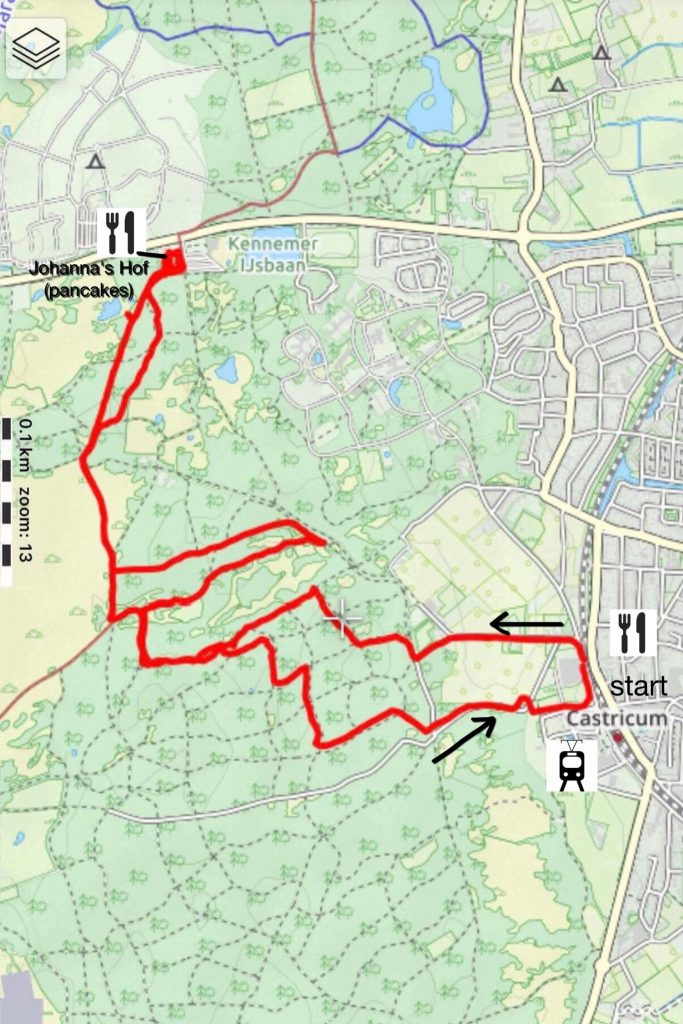 General/details:
Start and Finish: Castricum railway station
Type: circular route
Length: 10 km
Difficulty: easy
Terrain: mostly sandpath, flat
How to get there? By car: you can easily park your car next to the railway station. Public transport: You can also get there by train.
Restaurants underway? Yes, at the starting/finish point and halfway. Recommended halfway for a pancake, www.johannashof.nl open daily for lunch and dinner.