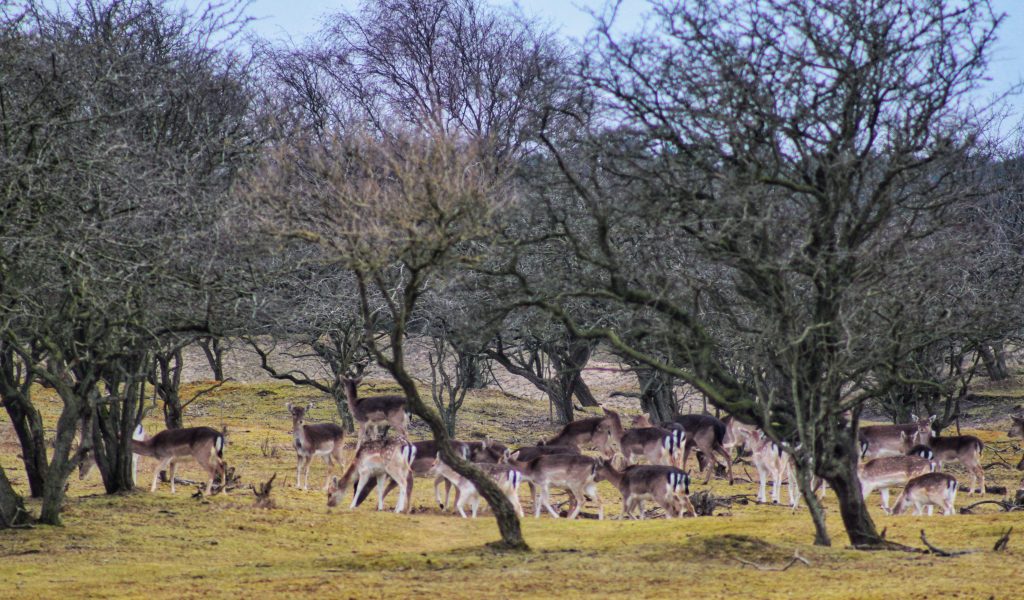 Deer and sometimes foxes in beautiful dunes – March 2018
Summary
Hiking in the Amsterdamse Waterleidingduinen is one of my favorite activities. I like the landscape of dunes mixed with forest but even more the almost 100% chance to see wildlife, at least deer but also possibly foxes. It is a great place to take pictures, so do not forget to bring your camera! The route described follows wider asphalt roads, trails next to the canals but also small sandpath trails that are slightly harder to hike. They all have their charms and bring variety to the hike. Highly recommended!
Description trail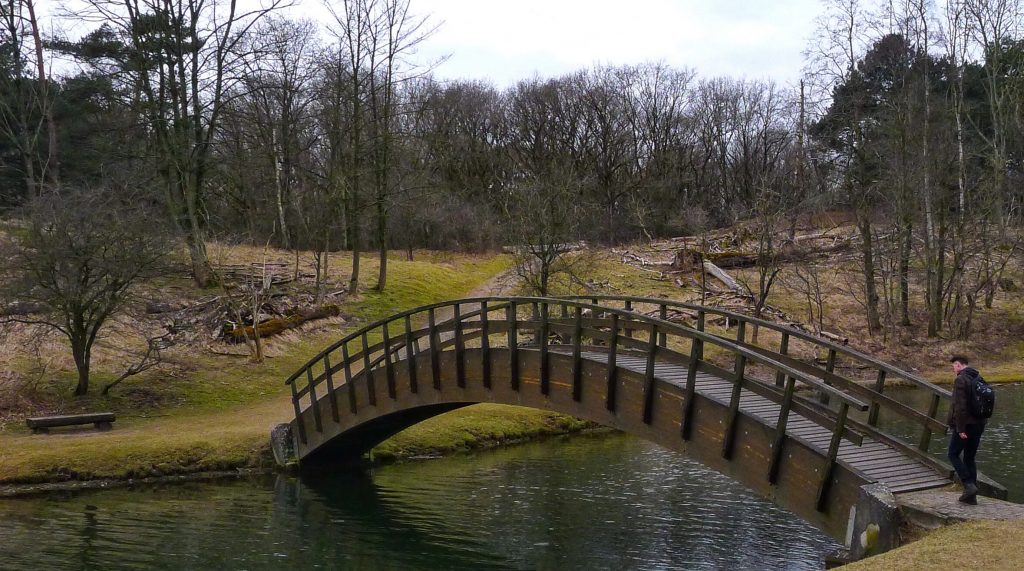 The hike starts at the entrance Oase where you can buy your ticket to enter the park (1,50 eur each person). The first part of the trail follows a wide sandpath. Usually, close to the entrance, you will see a lot of other visitors since the park is very popular.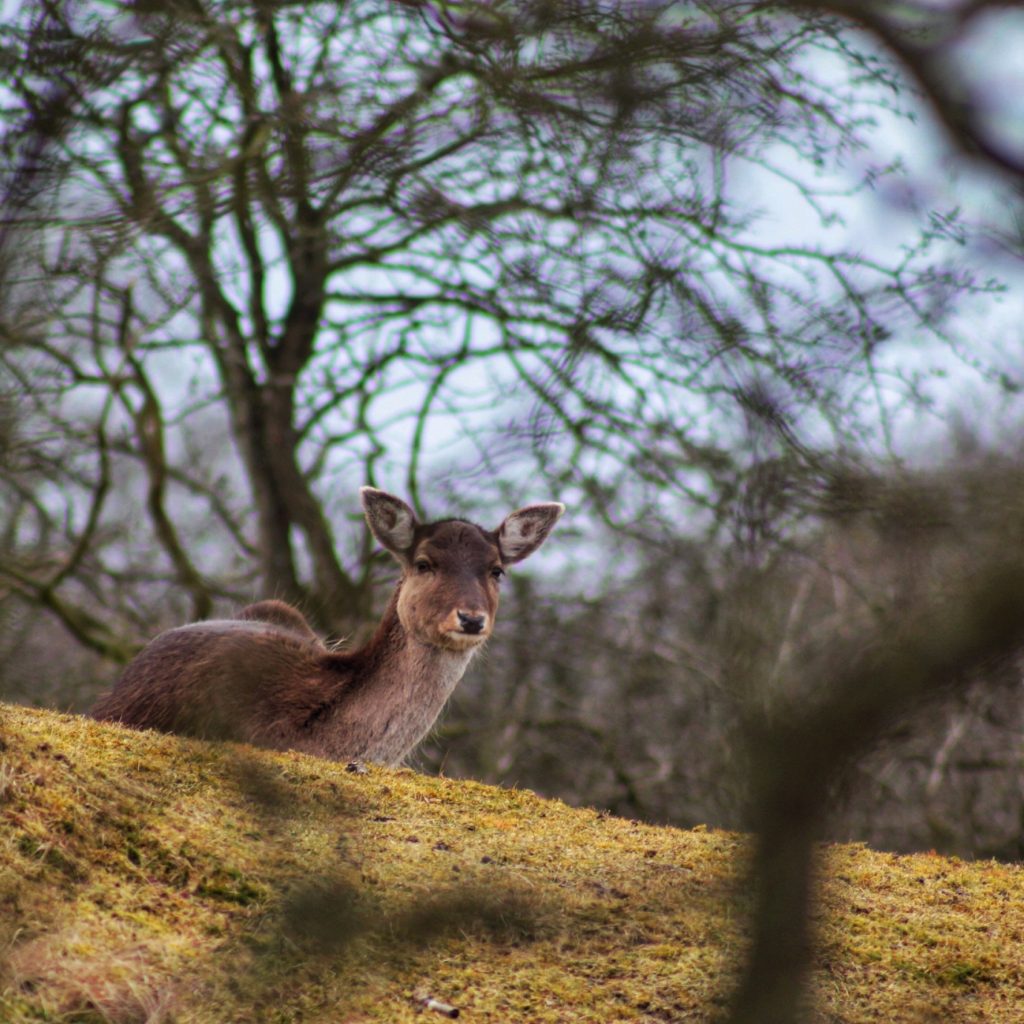 Once the hike turns into a smaller trail, it gets more quiet and the chance of seeing deer becomes much higher. The pictures of deer in this blog were taken with a digital srl camera with a 75-300mm lens combined with a tripod. I would recommend to take at least a 200 mm (zoom)lens with you in order to be able to make close ups. The deer are not extremely shy but when you get closer than ~20-30 metres they will run away.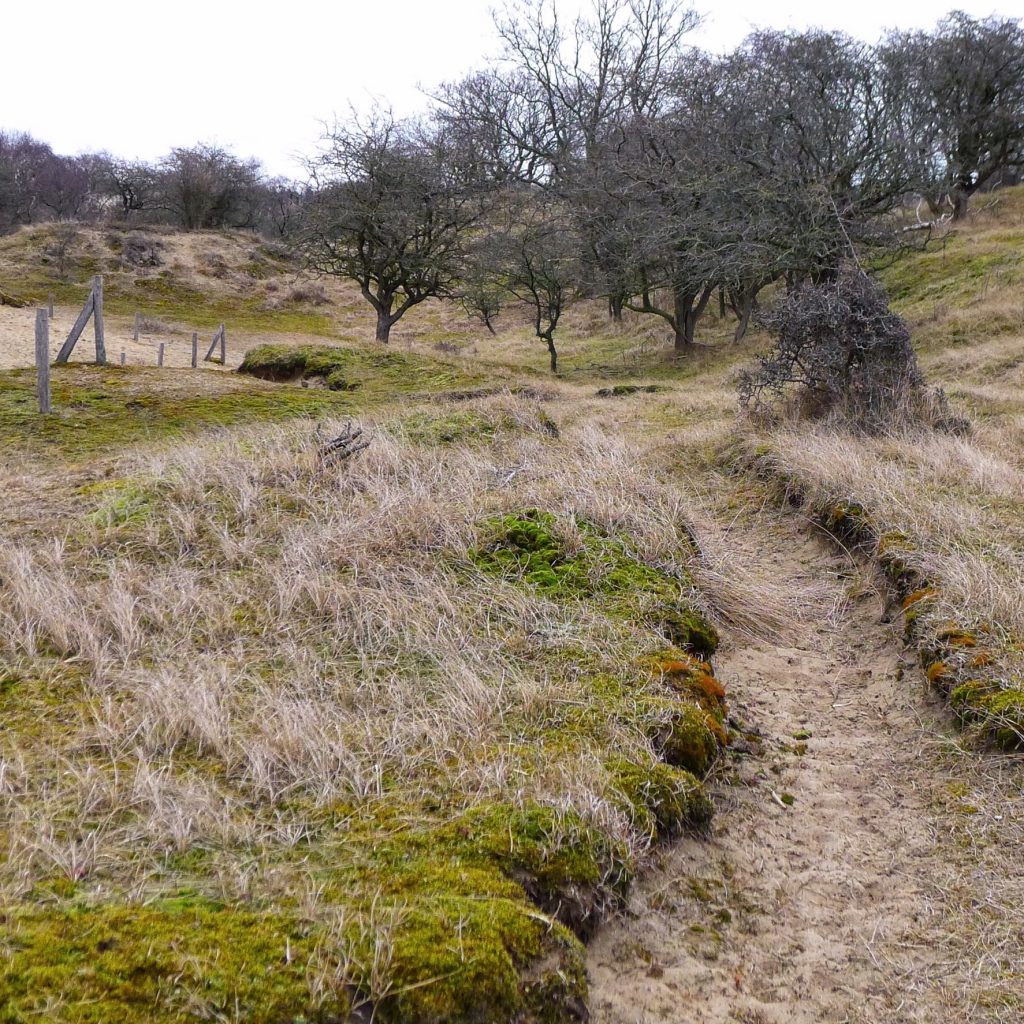 This time while hiking in the Waterleidingduinen we didnot see any foxes but 1 out of ~5 times that I hiked there I did see some, so next time better luck.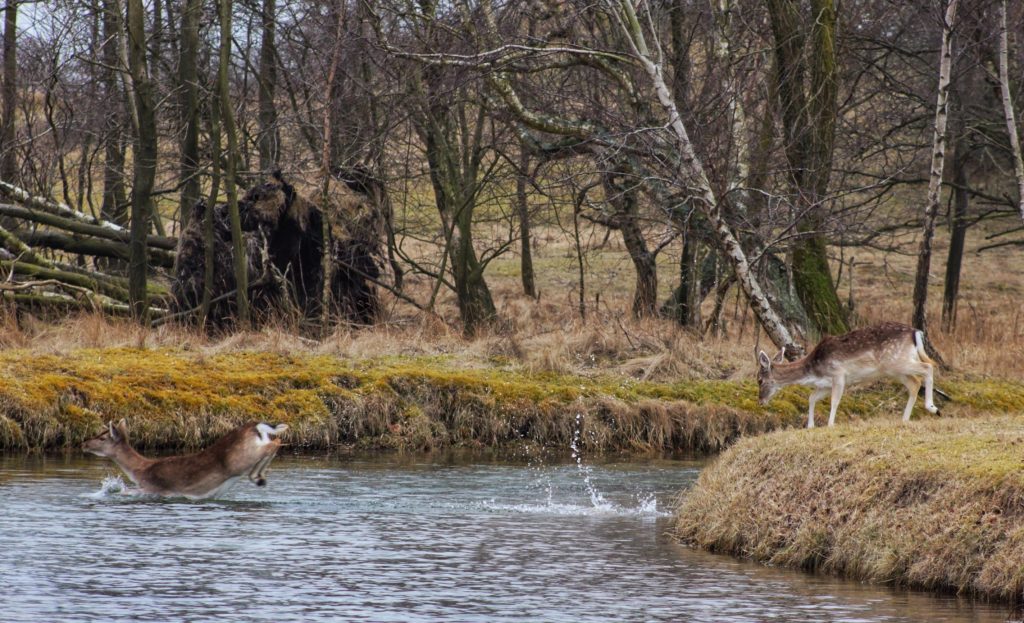 During the trail you will notice that the water in the canals of the dunes is cristal clear. This water is used for drinking water and the sand of the dunes works as a filter to further clean the water. 70 million m3 of water is filtered in these dunes on a yearly basis and this water makes up 2/3 of the drinking water in Amsterdam.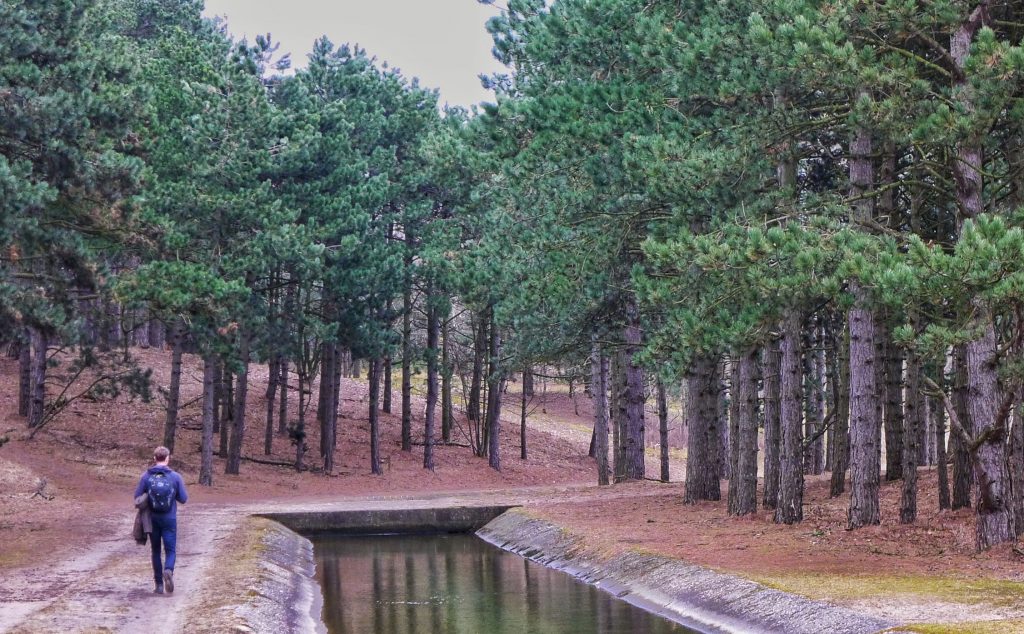 The park itself is only accessible for hikers and not for bikers or cars. This makes it a very quiet and attractive park for hiking. Further, it is allowed to go outside the trails which you might want to in order to get that really "wow" picture!
General/details: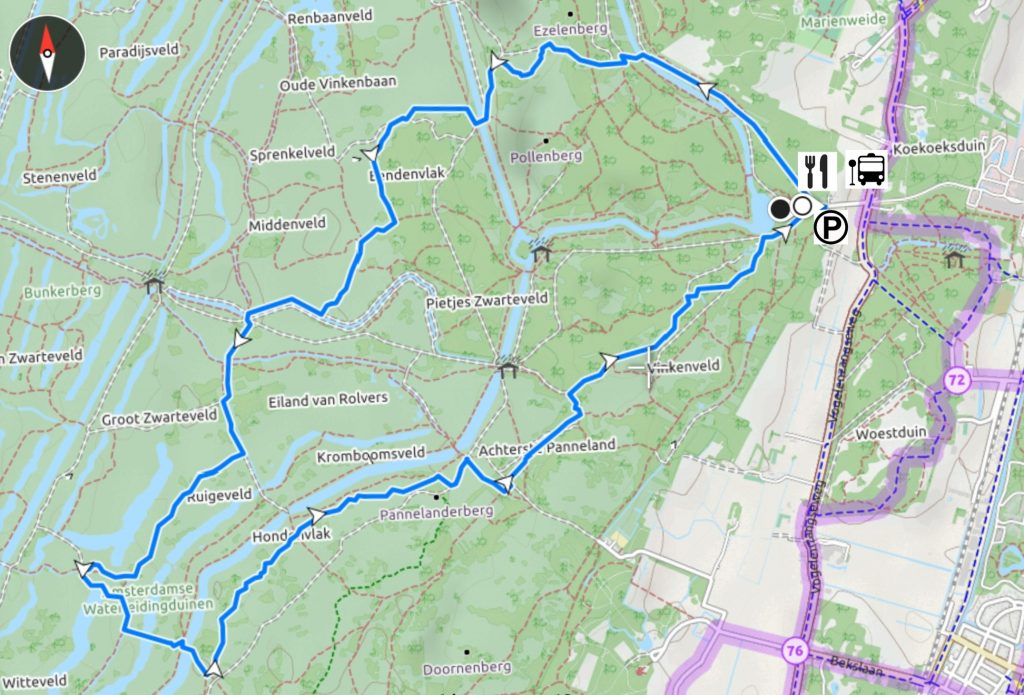 Start and Finish: Entrance Waterleidingduinen at Oase, Vogelenzang. At the entrance you will need to buy a ticket of 1,50 Eur as a fee for the park.
Type: circular route
Length: 12,5 km
Difficulty: easy
Terrain: mostly sandpath, some asphalt trails, small hills (not more than 30-50 meters high)
How to get there? By car: you can easily park your car next to the entrance Oase, which costs you 2,- Eur parking fee.  Public transport: You can also get there by bus, nr 9, stop "Vogelenzang, Waterleiding" (this bus comes from trainstation Heemstede-Aerdenhout.). The busstop is located ~150 meter from the entrance of the parc.
Restaurants underway? Only at the starting/finish point, restaurant "Uitspanning de Oase".
Download